SKY BAR | Byron Hinterland
Sky Bar was Balanced Earth's first fully in-house design and build. Upon completion of a pool house renovation the client commissioned our designers to begin drafting plans for this secondary dwelling. A key element of the brief called for hempcrete to be seamlessly integrated with the building's clean lines, modern aesthetic and refined finishes.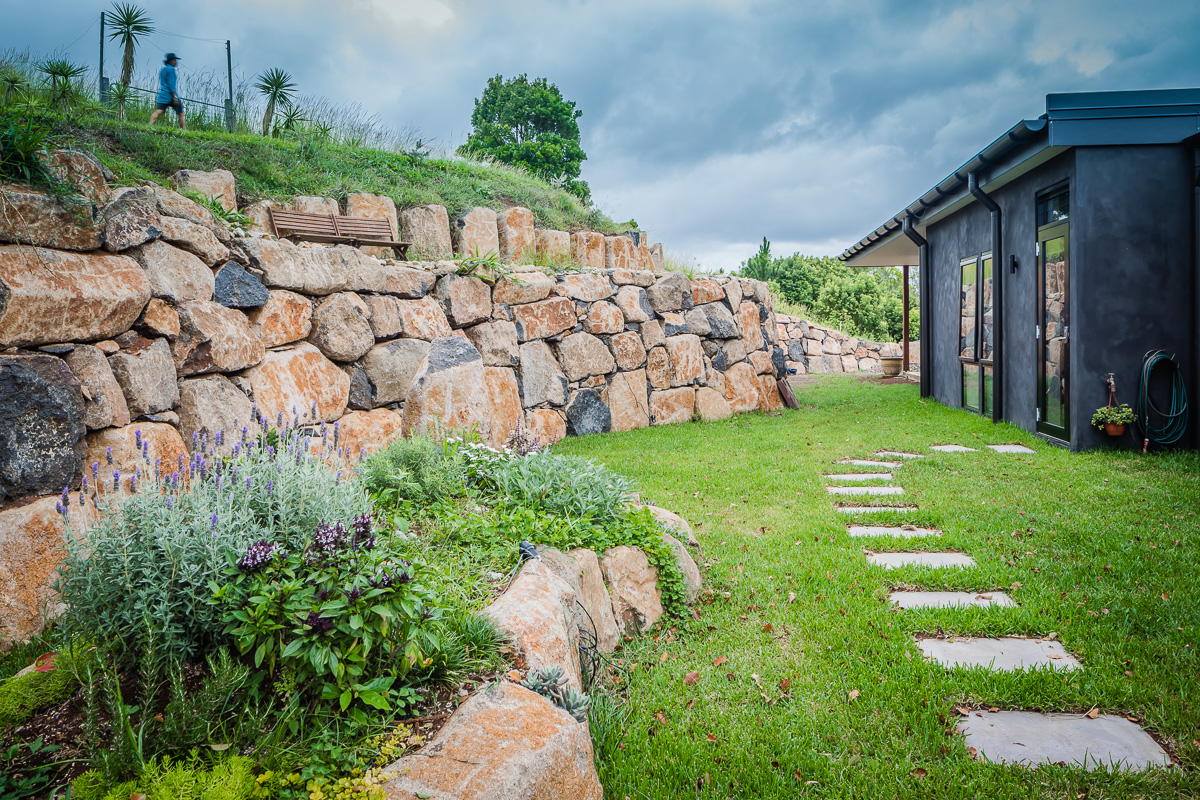 The southern wall is rendered in natural lime, facilitating the hempcrete's breathability.
Sky Bar's footprint is light on the landscape, nestled deftly behind a rock retaining wall.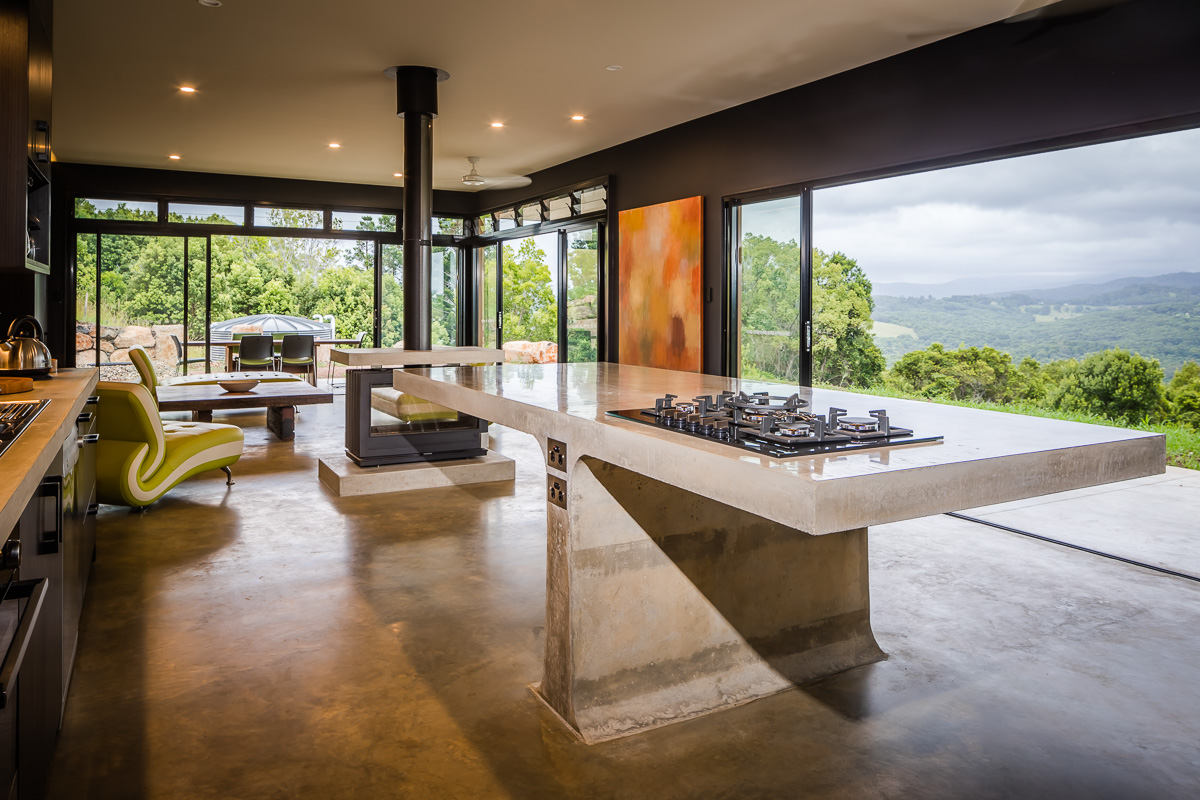 An island bench is the centre piece for the open plan kitchen/dining area. It's soaring cantilever is powered and fully plumbed for a gas stovetop.
Northern aspect, window positions, thermal mass and timber screens work together as part of the building's passive solar design, maximising warmth in the winter and rejecting heat in the summer.