Treehouse Studio | Byron Coast
A high performance prototype for modern living. Treehouse Studio is a first floor self contained apartment with a future proof electric vehicle garage below.
All designed and built in-house by Balanced Earth.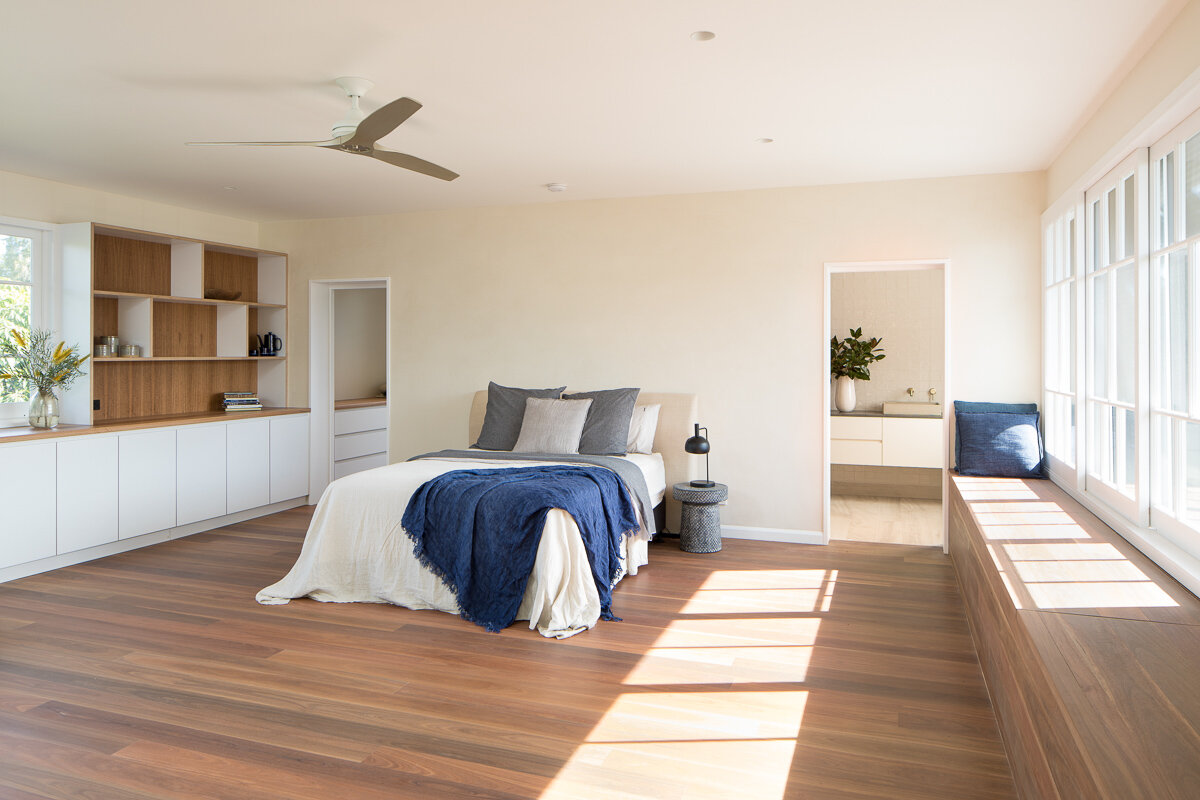 Treehouse Studio intersects intentional design and cutting edge materials to maximise quality of living and thermal performance on a small footprint.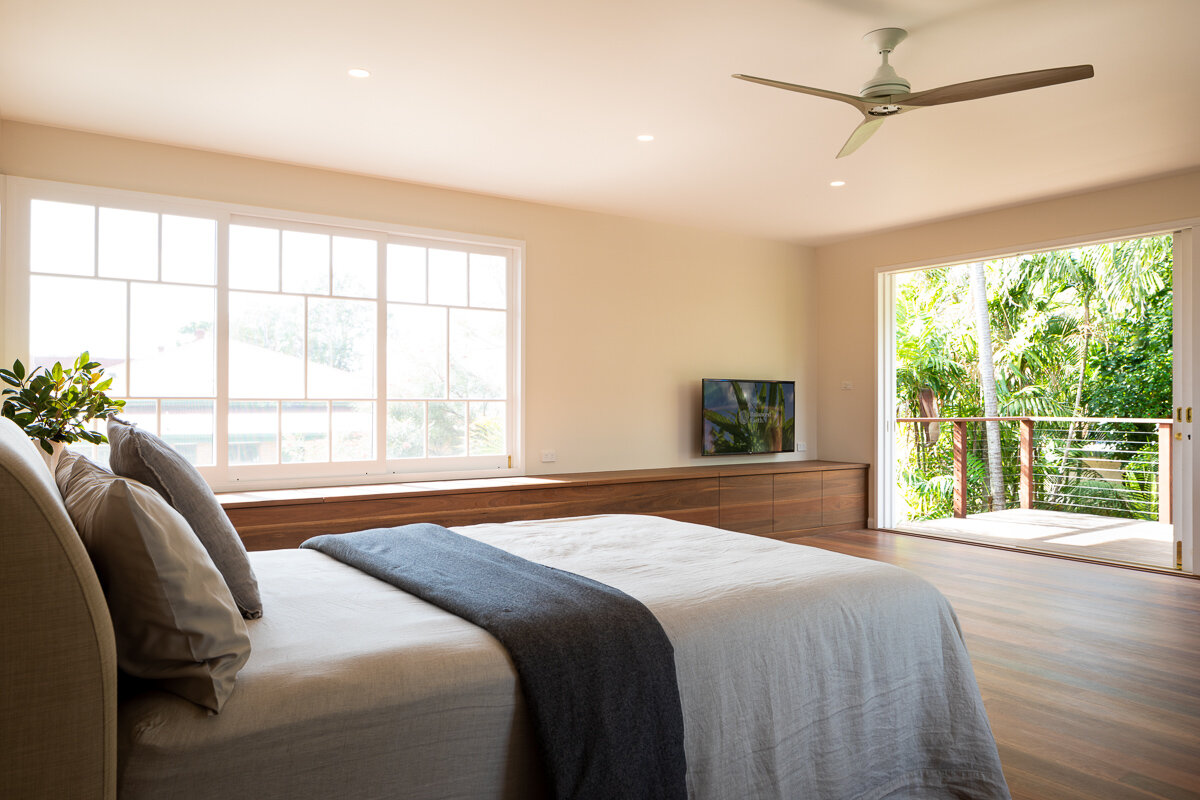 A unique wood fibre board from Life Panels envelopes the building's roof and walls. The fibre is bound by natural oils and lignins, avoiding the heavy chemicals and adhesives now standard in the industry.
The Life Panels board has a very low level of embodied energy, is completely breathable, easy to install and has a high insulation rating.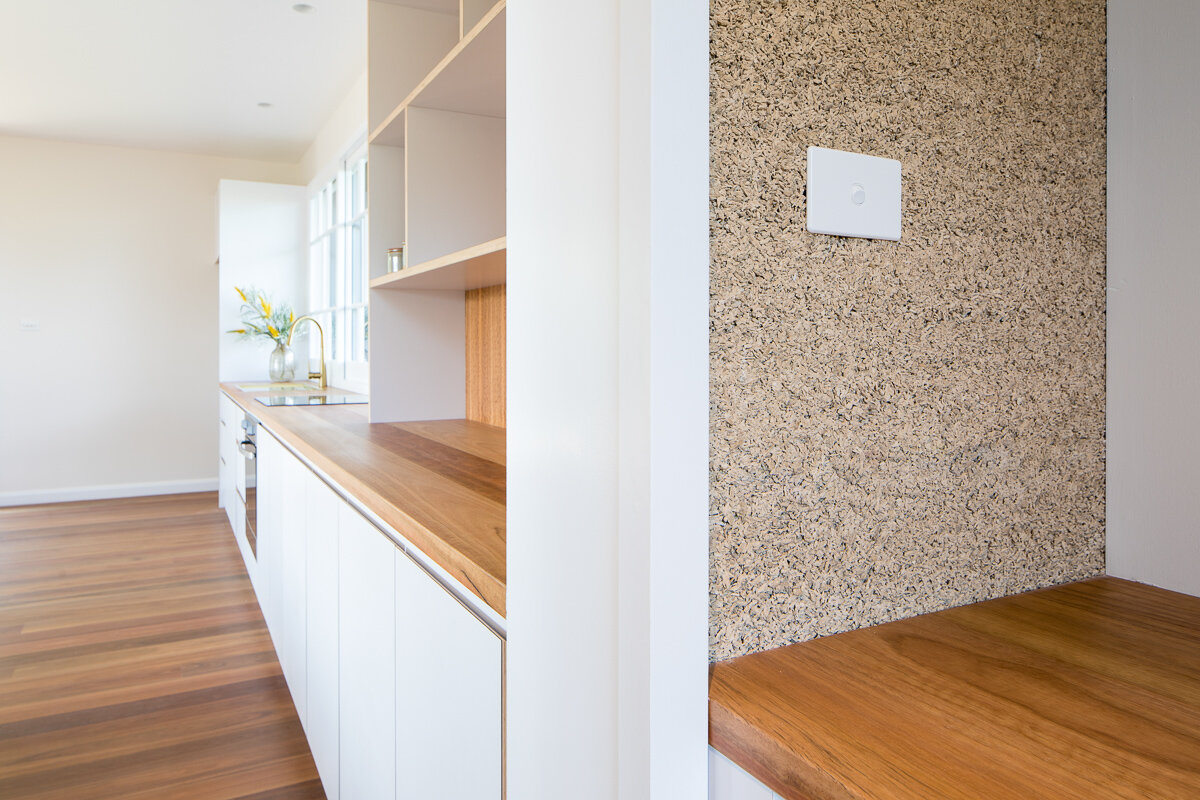 Glimpses of Hempcrete are left exposed on various internal walls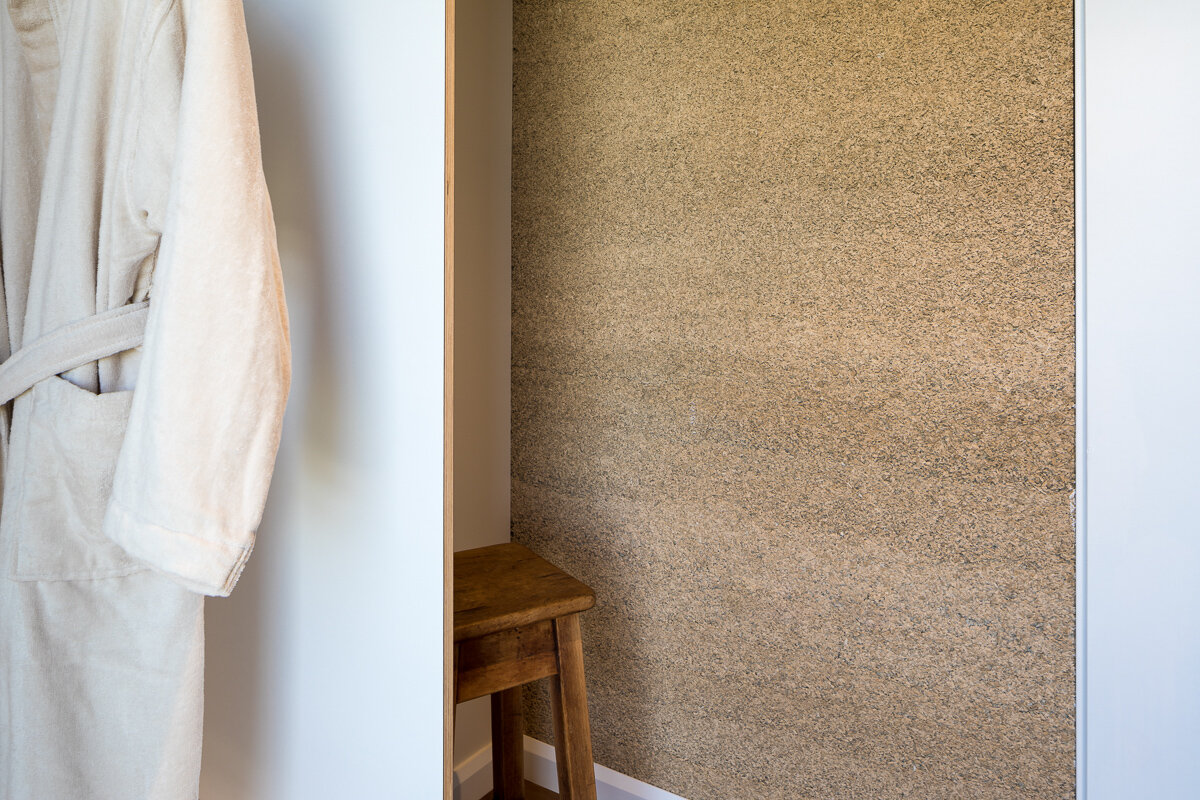 The raw hemp serves as a visual reminder of Treehouse Studio's green heart.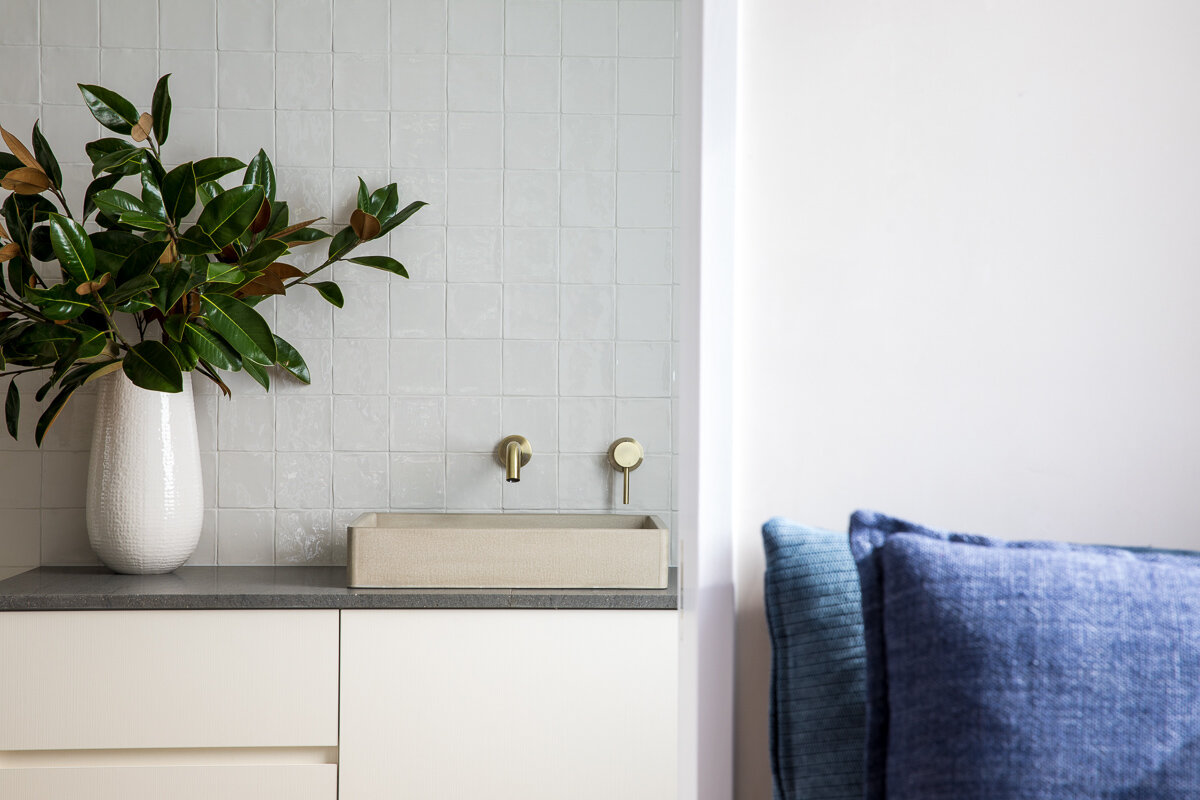 Feature elements of the kitchen, bathroom and joinery were brought to life by interior designer and stylist Marian Sims of Studio Mighty Human.
Wall & Roof Systems and Performance:
The wall and roof systems were built to reduce the pressure difference between outside and inside, thus regulating the internal temperature and reducing drafts. A ventilated air gap optimises the performance of the building.

The wall & roof systems are built as follows:
WALLS: inside to outside
- Natural clay render or zero VOC paint
- Taped & set plaster board
- Life Panels wood fibre insulation batts (between a standard timber stud frame)
- Life Panels wood fibre board
- Two way breathable membrane
- 35mm counter batten ~ air gap
- Timber weatherboard cladding

The walls have a total insulation value of R6-R7

ROOF: truss to tin
- Life Panels wood fibre board
- Two way breathable membrane
- 35m batten ~ air gap
- 35mm counter batten ~ air gap
- Reflective sarking
- Corrugated tin sheets
- Ventilated ridge caps

The roof has a total insulation value of R5